About Elite Game Servers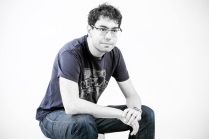 Gijs van der Velden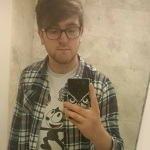 Andrew Mappledoram
Founded in 2012 in Ammerzoden, The Netherlands.
Elite Game Servers is known for its pursuit of perfection in hosting game and voice servers; sticking to its morals of creating a service for gamers, by gamers. The use of cutting-edge technology, extensive monitoring and testing, followed by constant fine-tuning, has resulted in premium quality game servers. Elite Game Servers aim to break expectations – whilst giving all gamers a level playing field to play exactly as they want.
Background
Finding a reliable game server provider was previously always a problem. Unreliable networks, poor customer service and sub-standard quality servers meant that gamers everywhere were left feeling frustrated. In 2004, Elite Game Servers founder - Gijs van der Velden - was left frustrated by a game server provider and decided to start hosting his own server using spare PC parts within his home. Gijs' personal servers eventually grew to be the world's #1 ranked servers on Halo: Combat Evolved and Halo: Custom Edition – bringing attention to his hosting abilities.

Later within 2004, Gijs started hosting game servers for several communities he participated in. Gijs became a recognised host for the game, with communities asking for the same hosting due to the good stability and latency that was being provided. Unlike most game server providers, Gijs allowed the use of mods and tools which allows server admins to further customize their servers. From 2004 – 2011, Gijs continued to provide affordable hosting for these communities.
Founding of Elite Game Servers
In late 2011, due to regular DDoS attacks on his home network, Gijs decided that it was time to start hosting professionally – renting a dedicated server from a local datacentre. The server was a huge success, and even more communities started renting servers from him.
In May 2012 Elite Game Servers was born. With the aid of Gijs's long term gaming friend - Andrew, Elite Game Servers started trading as an officially registered company (within the Chamber of Commerce – The Netherlands). Elite Game Servers were quickly overwhelmed by the amount of communities and clans wanting hosting – meaning that soon after starting new servers and locations were needed.
With high demand, Elite Game Server soon opened their first United States location in Dallas (Texas) at the start of 2013. The location proved popular with gamers from the southern states of the USA and with players from South America.
Elite Game Servers continued to expand, setting up locations within Montreal (Canada), Washington D.C (USA), Roubaix (France) within 2014. As requested by many of our customers – due to the growing threat of DDoS attacks, we added DDoS protection to our locations in Montreal and Roubaix.
Due to the success of Elite Game Servers in 2014, in 2015 Elite Game Servers added new locations within London (UK) and Los Angeles (CA, USA).