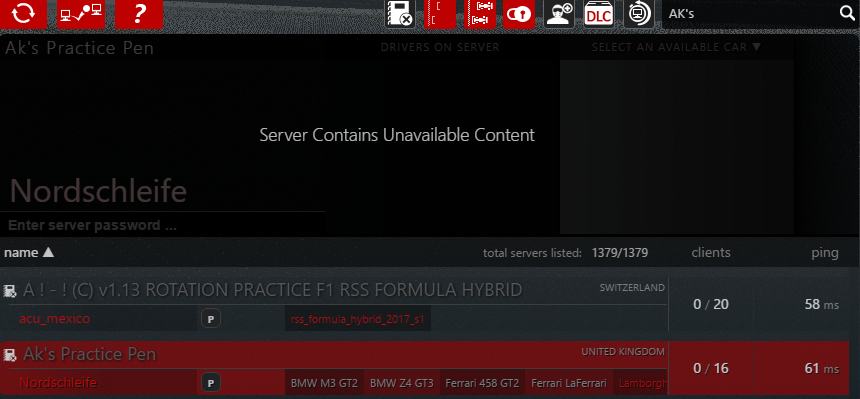 This error indicates that the content (a track or car) which is configured on the server is not available on the client, this often happens when you use DLC or custom content on the server.
To resolve the problem, you need to install the content on your client, or configure your server to use vanilla content (The standard content which is included with Assetto Corsa).

How do I know which content is missing on my client?
The red text for these two servers indicates that the track acu_mexico and Nordschleife are unavailable in the client.
It also indicates that the car's rss_formula_hybrid_2017_s1 and ks_lamborghini_huracan_gt3 are unavailable in the client.
What if there is no red text indicating the missing content?
This usually happens when there is a semicolon (;) after the last vehicle in the server_cfg.ini file.
FYI: client = Assetto Corsa installation on the players end.