Dallas, Texas hosting location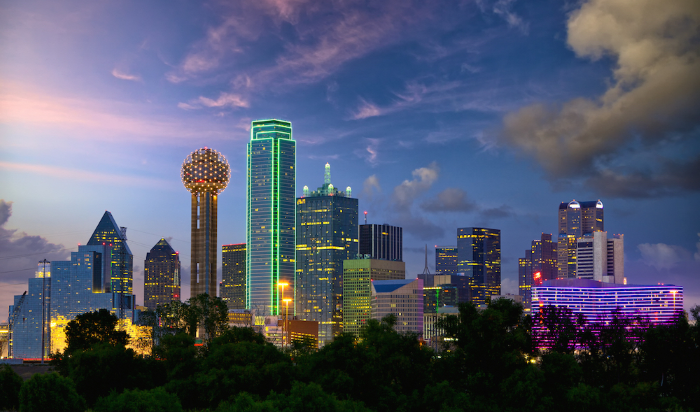 Our Dallas, Texas game server hosting location is ideally located for gamers in North America especially for gamers in the United States and Mexico.
We make use of the Leaseweb datacenter's in Dallas, which provides us with a global spreading premium network with a capacity of over 5.5 Tbps.
We've chosen for this Leaseweb datacenter in Dallas because it's interconnected with major internet exchanges across the globe, the result is great ping times (lower latency) compared to other datacenters in the same region.
The Leaseweb datacenter has a direct connection with the Dallas Infomart building and other Equinix datacenter's in the United States for optimal peering in the region.
Transit Providers: Abovenet, Atrato, Belgacom, Cable and Wireless, Cogent, Cox communications, Deutsche Telekom, France Telecom, Equinix, Global Crossing, Globalnet, Init7, Interoute, Iptransit, Jazztel, KPN telecom, Kabel Deutschland, Level3, Megafon, NTT, Neo Telecoms, Portugal Telecom, (RETN) Real Time Network, Romania data systems, Tata Telecommunications, Telecom Italia, Telefonica, Telia Sonera and Hurricane Electric.

99.99999 % Network Core Uptime since 2007

A PUE of less than 1.2, one of the most energy efficient data centers in the world!

Premium connectivity thanks to presence of 50+ carriers and leading Internet Exchanges
Completely Redundant networks with premium quality Cisco CRS-3 & Juniper MX-960 3D core-routers.
Multiple redundant 10GE and 100GE transit and peering uplinks

Full IPv6 support with native connectivity

Present in the 20 largest Internet hubs in Europe (Amsterdam, Budapest, Bucharest, Bratislava, Brussels, Copenhagen, Düsseldorf, Frankfurt, Kiev, London, Luxembourg, Madrid, Milan, Oslo, Paris, Prague, Stockholm, Vienna, Warsaw and Zurich)

Present in the 11 largest Internet hubs in North America (Ashburn, Atlanta, Chicago, Dallas, Los Angeles, Miami, New York, Palo Alto,

San José,

Toronto and Washington D.C.)